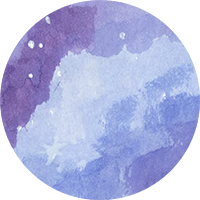 Arquèthi
Arquèthi presents a best of Auvergne tunes on stage. The band snuggles the music from centre France with love, passion and style. Amandine Pauvert, Camille Stimbre und Noé Bazoge - hurdy gurdy, violin and violoncello – bring traditional Auvergne tunes to life and sing of love, friendship and sorrow.

Amandine Pauvert – Hurdy gurdy and vocals
Noé Bazoge – Violoncello and vocals
Camille Stimbre – Violin and vocals
Bargainatt
Bargainatt invites you to discover their contemporary and simultaneously authentic musical universe, consisting of original compositions and reinterpretations. Inspirations are taken from different French regions, which are dear to their heart, while honouring the respective subtleties and traditions as far as possible. Join Bargainatt on a colourful and eclectic journey full of energy and vigour, from Auvergne to Brittany, from Poitou to Gascony.

Camille Stimbre – Violin and vocals
Youmi Bazoge – Violin and vocals
Noé Bazoge – Violoncello and vocals
Léon Ollivier – Accordion and vocals
Andreas Bothe
Andreas Bothe is one of Germany's best-known accordion players in bal folk. Highly enthusiastic about his instrument, the music and the dancers he keeps on reinventing himself anew and does not cringe at playing until the early morning hours, in delight of his listeners. As if this wasn't already enough, he will heat up the Colditz' winter adding African drums and Cuban Salsa rhythms to the repertoire.

Andreas Bothe – Accordion
Diatocello
For the duo Diatocello, the diatonic accordion of folk musician Amélie Denarié (Les Zéoles, Le Manège, Bodoq) meets the cello of jazz musician Mathieu Mitéran (Metismatic, Serüven, Maa Julu).
The interplay between the two of them is guided by the desire to merge their respective musical worlds. They enter into dialogue with each other and find the right balance between well-controlled sonic exploration and danceable energy. Their musical encounter is at the service of a smooth and harmonious journey through an original repertoire of music to dance AND listen to.

Amélie Denarié – Accordeon
Mathieu Mitéran – Violoncello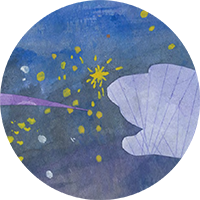 Kaz Kan Zie
This exceptional duet is the sweet result of the coincidental encounter between nighthawk Aymerick Tron Alvarez and all-round talent Jérémie Bonamant Teboul. What a bizarre combination of an accordionist/guitarist and an accordion/didgeridoo/jaws harp/shruti box man!
Energetic, dynamic, full, sometimes intoxicating – the music of these two birds sounds like a dance in their bodies…the magic takes over, feet romping, bodies whirling, coming closer, heads turning, turning, until the sun rises.

Aymerick Tron-Alvarez – Accordion, guitar, loop station
Jérémie Bonamant Teboul – Accordion, didgeridoo, jaw harp, shruti box, tambourin de Béarn, flutes and other wind instruments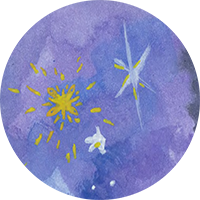 Sophie Cavez
Sophie, the young, highly talented, hard working and self-educated accordionist became a renowned musician in the world of keyboard instruments. By the means of initiating and conducting her own projects (you probably know KV Express) as well as collaborating with fellow musicians, she spread the novel diatonic sound on Belgian and international stages, uniting intensity, charm and sensitivity. She creates this very special vigour solo as well as in friendly unisons.

Sophie Cavez – Accordion
and friends...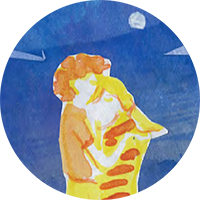 L'Hêtre Heureux
Léo Proulx (clarinet) and Olivier Valence (guitar) form the young folk duet L'hêtre heureux. Their first gig was in Gennetines 2019. They made big plans, but then you know, C… crossed their ways. But not being idle, they made use of the recent months, working hard. Look forward to bal folk/neo trad melodies fond of couple dances. L'hêtre heureux creates a joyful and poetic universe with their compositions and instrumental pieces, which surely unites novices and pros on the dance floor.

Léo Proulx – Clarinet
Olivier Valence – Guitar
Rokkende Vrouwen
De Rokkende Vrouwen are madly in love with Flemish music. Together, pianist and singer Hilde van Belle and violinist and singer Lore Vancauwenberghe take old Flemish and Dutch songs, free them from dust and turn them into new works full of timeless force and tenderness. Here and there Scandinavian influences enchant and invite you on a journey through time and space for you to enjoy, dance and dream.

Lore Vancauwenberghe – Violin and vocals
Hilde Van Belle – Piano and Vocals
Wouter en de Draak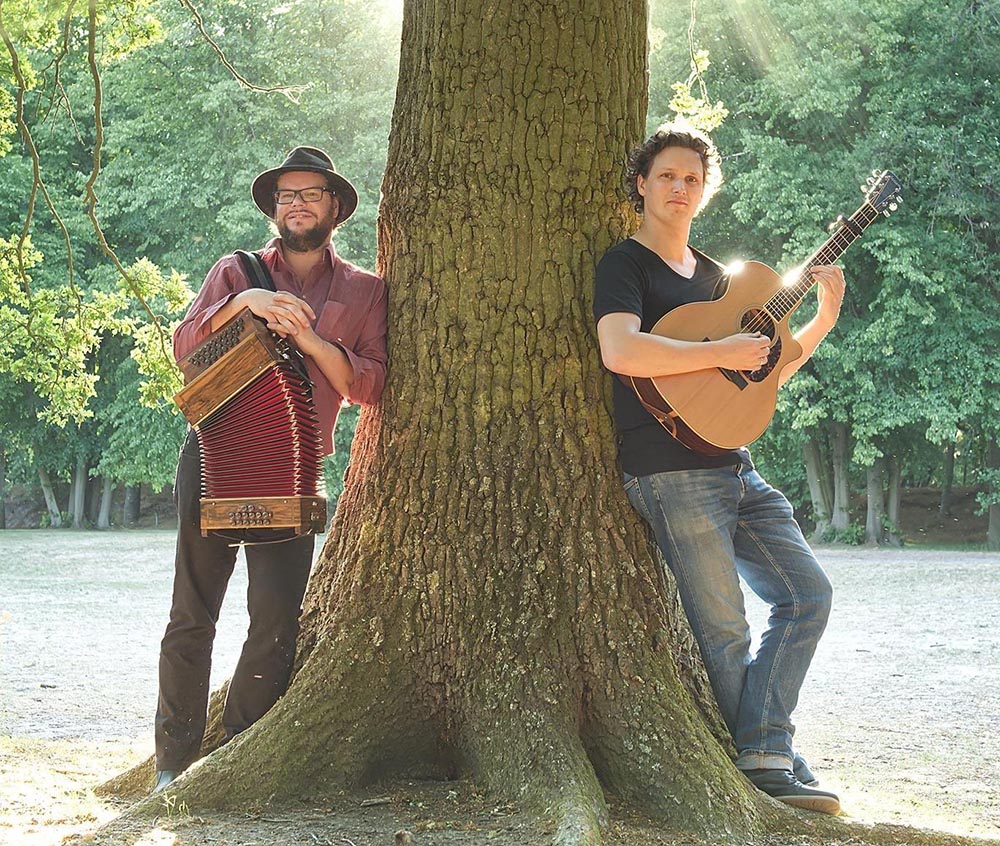 Wouter Kuyper and Joris Alblas play bal folk with an extra topping guitar, a pinch of Irish and a preference for Breton. Starting point for their versatile dance music is an exciting interaction of guitar and accordion consistently interchanging who leads and who follows. They invite the audience on a sweltering journey encountering enchantingly intimate mazurkas, swinging scottishes as well as delicious bourrées and kost a c'hoads.

Wouter Kuyper – Accordion
Joris Alblas – Guitar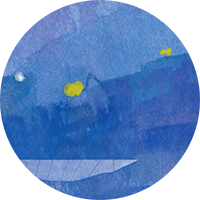 You!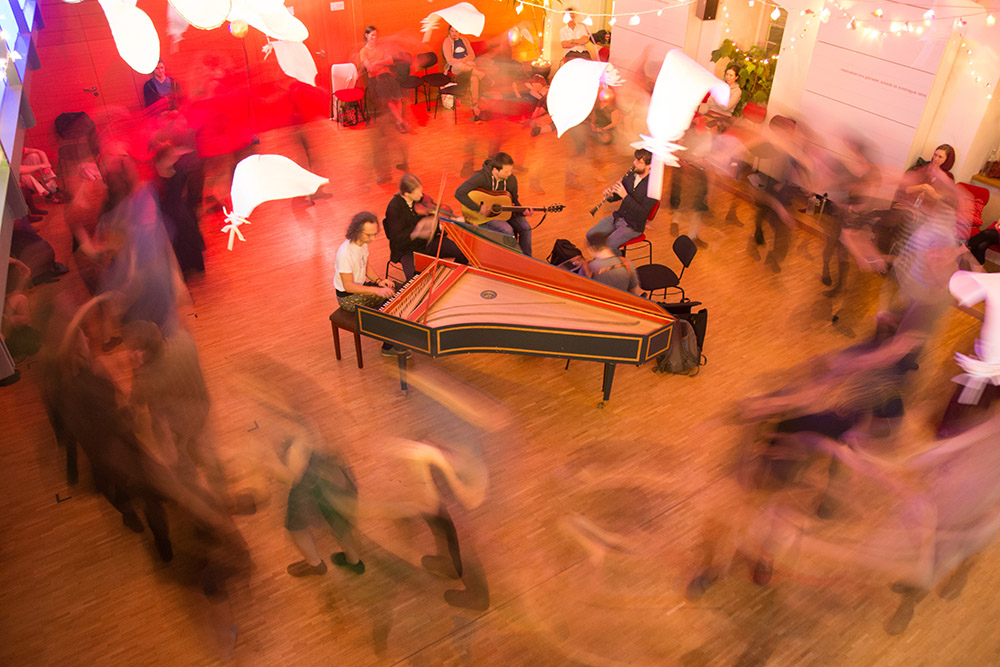 Five days of music, from the beginning to the end, from the first up to the last floor – and you – right in the middle of it all or only for you. Music and ensemble workshops will be awaiting you. Rehearsal rooms will want to be filled and fulfilled with the sound of your ideas.

Alas, take your flutes, hurdy gurdies and accordions, violins, guitars and pianos, rattles, boxes and spoons! Take your feet, hands and voices and make music! For you, for us, for everyone; from breakfast 'til session! :-)