These were the bands, that played for us in 2019: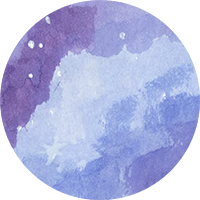 Aérokorda
Aérokorda is a young folk band from Belgium that plays energetic, yet sometimes restrained folk music with Celtic and Slavic influences. Pavel Souvandjiev (violin), Adriaan Van Wonterghem (Guitars) and Davy Cautaerts (Tin Whistles and Octave Mandolin) formed the band in October 2016. Pavel is half Bulgarian and a classically trained violin player, this combination can be clearly heard in the way he plays. He has performed all over Europe with his other project, 'Les Bottines Artistiques', and is now ready for a new adventure with Aérokorda. Adriaan was also classically trained as a guitar player and created his own specific style of playing that often adds a romantic touch in Aérokorda's music. Adriaan also plays with another Belgian folk band called Boreas. Davy has spent several years specializing in Celtic music, which he is very passionate about, and is the session leader of a weekly traditional Irish session in Ghent's Irish pub. He also plays whistle in a Folkmetalband called Ithilien. Come on and dance to their music!

Pavel Souvandjiev – violin
Adriaan van Wonterghem – guitar
Davy Cautaerts – tin whistles, mandola
Airboxes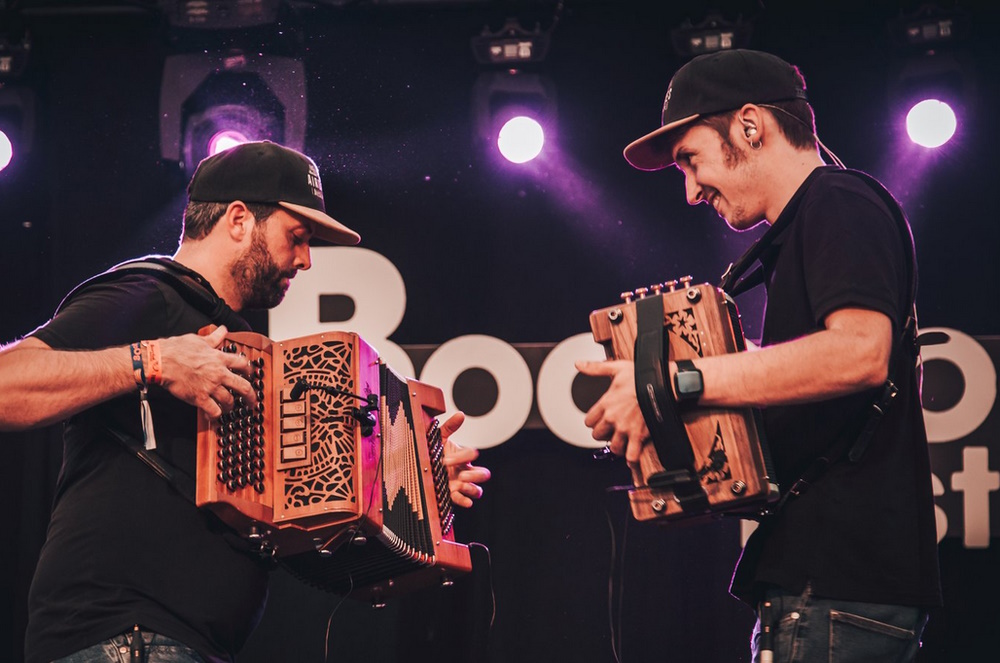 Airboxes is the brand new project of Guus Herremans and Bert Leemans. These accordionists from two different generations have known each other for about 15 years and collaboration in duo formation seemed inevitable. Airboxes soley play their own music in the unique combination of a diatonic and a chromatic accordion.
Their first concert took place in Teetzleben (DE) in early July 2017. Their second one was already in Castelfidardo (IT), the Mecca of the accordion. And after playing on stage at the Boombalfestival (BE) and Boombal Ghent Intiem (BE), they are now ready to bring their programme to a wider audience.

Guus Herremans – accordeon
Bert Leemans – accordeon
Arasta Bazaar
The Arasta Bazaar lies in the middle of the old centre of Istanbul, surrounded by centuries-old buildings, filled with oriental and occidental cultural and musical traditions. The Trio Arasta Bazaar has succeeded in capturing this ancient diversity of sound, allowing itself to be inspired and guided by it, only to release it with creative force on the dance floors of Europe. New, experimental and with rhythms that invite to ecstatic dreaming and nourish wanderlust.

Sabrina Calvo – percussions
Antoine Bernaus – baglama électrique, programmation
Emeline Fougeray – bass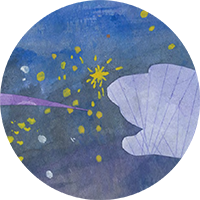 Cam&Leo
Cam&Leo are truely like a chameleon. With a harp, percussion, bass and vocals they play the music of the whole world for us. So to say holiday music for dancing globetrotters. Their traditional music and personal compositions alternate from South America to the Balkans. Well-known melodies turn to new cultures, who are dancing in the folk/pop/rock universe of Camille and Léo, hugging and crossing each other's path and having fun.

Camille Heim – harp, chant, percussion
Léo Danais – chant, bass, drums, percussion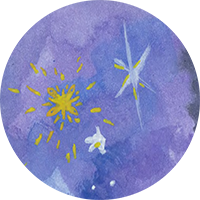 Emily & The Simons
Emily & The Simons are an Anglo-Belgian Balfolk trio. They perform original music centred around Emily's compositions, drawing inspiration from life's encounters and the energy of the dance-floor. With a wide repertoire ranging from exquisite, sensual mazurkas to joyful, driving bourrées, their music transports the imagination, stirs the feet and uplifts the spirit.

Emily Bowden – violin
Simon Dumpleton – accordeon
Simon Laffineur – guitar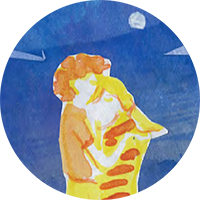 Le Bal de l'Éphémère
Le Bal de l'Éphémère plays and sings music from a thousand and one nights and combines the sweet melancholy of slowly striding melodies with the dances of France and the Bretange. An evening with the trio or quartet lives through the elegant alternation of contemplative tranquillity and cheerful circles, where gentle mazurkas and wild bourrées are not to be missed.

Cathy Donin – accordeon, chant
Gérard Thévenet – guitar, chant
Raphaëlle Yaffee – violin, chant
Marion
& Steve
The duet Ludwig/Ellis plays exclusively their own compositions, inspired by traditional European dance music and influenced by classical music, jazz and bal musette. Their music offers a variety of sound matched to the characteristics of various dances reaching from calm and romantic to rhythmic and energetic. The duet's melodies accompany the dancers into the world of feelings.

Marion Ludwig – accordion
Steve Ellis – clarinet, accordion, piano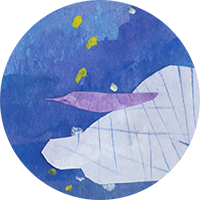 ThouxAzun
ThouxAzun is already an unusual name. Therefore we start with a little French geography: Thoux is the name of a village in the most western Gascony, shortly before Toulouse. And we find the Val d'Azun in the southernmost Gascony, in the Pyrenees. These two places are wonderful and definitely worth a visit, and they are where the two musicians live. One in Thoux, also known as the Land of Ducks, the other in Val d'Azun, the Land of Chamois. So it is not surprising that they called their first album in August 2018 Canard-Isard – Duck-Chamois. The two have known each other for several years. Together they played dance music of Gascony and Quercy in the groups Votz en Bal and lo Bal del Lop. ThouxAzun is inspired by both worlds and skillfully mixes them. They play a repertoire largely composed on their own, which is strongly rooted in the southern French musical tradition. The focus is on dance. Rhythm and sound as well as travel and language – French, Occitan and Spanish – are the ingredients of this duo.

Guillaume Lopez – chant, bag pipes
Clément Rousse – accordeon, kick
Trio Baladins
Trio Baladins is an enchanting combination of shaggy beards, subtly tangled hair, a touch of complicity, boldly plucked bows, skilfully worn voices and the airy mistral of Provence. In front of us will stand a man from the woods, an accordion-playing vagabond and a young red curled woman conducting the evening and the wind with her violin bow. On their journeys between covered wagons and chicken coops, the three wanderers weave their collected treasures into music and invite us to wander through idyllic landscapes and indulge in our dreams.

Elisa Moroldo-Fizet – violin, chant
Bryan Bird – guitar
Julien Boé – guitar, accordeon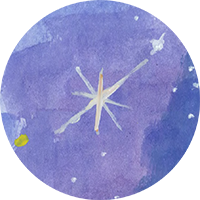 Triozoiso
The Alsatian neo-folk trio! A band of three brothers with different instruments.

Gabriel Chiapello – accordeon
Valentin Chiapello – violin
Florian Chiapello – bassoon, flutes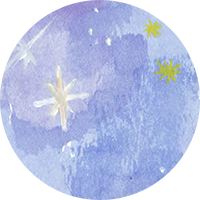 Virevoltes
Virevoltes is the fruit of one of those happy encounters that make life so mysterious. A harpist, a percussionist and an accordionist and soprano saxophonist met, all from a different country. A rather unlikely international meeting that immediately brought forth new friendships and a trio for dance music (or just to listen!). Own compositions, good mood, energy and poetry: Virevoltes travels with his audience until the end of the night!

Léo Danais – percussion
Jennifer El Gammal – accordeon, sopran saxophon
Camille Heim – harp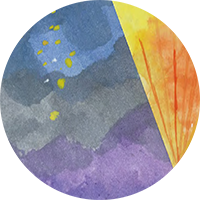 Wim te Groen
The "man with a hat" from the Netherlands says about himself: "I wrote my own music from an early age. When I was 15, we had a grand piano standing in the living room and when no one was at home I always played it secretly. A kind of addiction developed quickly and I couldn't stop. I took lessons in classical music like Chopin and Beethoven for 4 years. Everything else I taught myself autodidactically. About 10 years ago I came into contact with Balfolk for the first time. From the beginning I was enthusiastic about the strong connection between the musicians and the dancers and this awakened in me the desire to compose Balfolk music myself. A wonderful world opened up for me. The new rhythms, the great freedom in many ways - I was simply incredibly inspired".

Wim te Groen – grand piano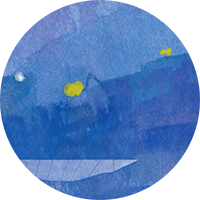 You!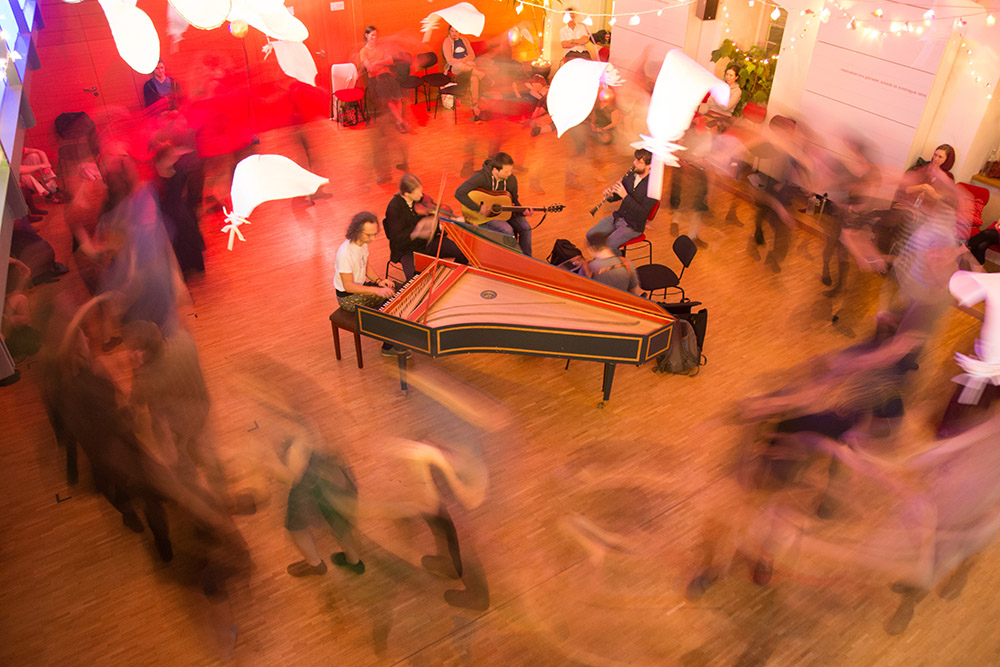 Five days of music, from the beginning to the end, from the first up to the last floor – and you – right in the middle of it all or only for you. Music and ensemble workshops will be awaiting you. Rehearsal rooms will want to be filled and fulfilled with the sound of your ideas.

Alas, take your flutes, hurdy gurdies and accordions, violins, guitars and pianos, rattles, boxes and spoons! Take your feet, hands and voices and make music! For you, for us, for everyone; from breakfast 'til session! :-)