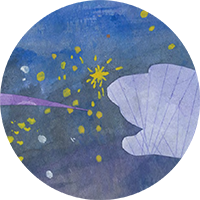 Welcome!
Hello! For 2021 we are planning the 4th Silvester*Folk Festival at Castle Colditz near Leipzig in Saxony, Germany. This means a five-day dancing holiday including accommodation and delicious food. Top Bal Folk bands will be encouraging you to dance as well as to participate in workshops. What better way could there be to start the new year than to dance all night through with music and friends?
News
November 7th
The new Saxon Corona Protection Ordinance published on November 6th allows indoor events only in 2G mode including masks and distance rules. Although this regulation is only valid until November 25th for the time being, an extension is statistically very likely. If new exemption rules for events like ours are not created quickly, we will have to cancel the New Year's Eve Festival and the next evening dance balls. We ask you, if still outstanding, not to transfer any more entrance fees to the association. For already paid money we will still send the confirmations of receipt. In the event of a cancellation, the funds will be returned to the accounts from which they came.
October 31st
Diatocello will also play for us! :-)
October 25th
When we first started the pre-sale for our New Year's Eve party in 2017, 4 tickets were sold during the first two days. In 2018, no more but 3. In 2019, even 11. But this time, one hundred and eleven lovely people bought a ticket within only 36 hours to celebrate with us the beginning of the New Year. The world wants to dance! :-)
In addition: Ralf has decided to dance all days through and with five of his favourite workshops, he is laying a solid foundation for the dance workshop offering. Have a look over here. Also, the coming days we will write to those who already made an offer by mail or at registration.
October 24th
We added the rules for 2G to the bottom of the ticket page. They are based on the current requirements by the Free State of Saxony.
October 23rd
We finally have the prices online. We have decided on a small increase.
October 21th
Three important hints:
1. Registration for the festival will start on Sunday, October 24, around noon.
2. The festival will be held as a 2G event. So if you have reached the age of 16 or even more, please get vaccinated! We will publish more details as soon as we studied the very new set of rules from the saxonian government regarding indoor events.
3. We are in the process of calculating the prices. The hostel thinks we are too hungry. Therefore a price increase will be necessary this year. News on this will follow by Friday.
August
Greetings dancers from near and far. :-) The Youth Hostel and Landesmusikakademie at Colditz Castle are booked. The first bands have been confirmed. Get your dancing shoes ready and look forward to the beloved mixture of good mood, exciting workshops and Arquethi, Bargainatt, Andreas Bothe, L'Hętre Heureux, Kaz Kan Zie, KV Express, Rokkende Vrouwen and Wouter Kuyper.
---
Stay tuned and please "like" our Facebook page, so you will be provided with any news instantly.