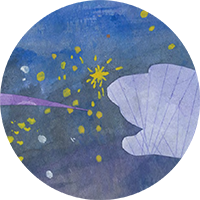 Welcome!
Hello! Currently we are planning the 4th Silvester*Folk Festival at Castle Colditz near Leipzig in Saxony, Germany. This means a five-day dancing holiday including accommodation and delicious food. Top Bal Folk groups will be encouraging you to dance as well as to participate in workshops. What better way could there be to start the new year than to dance all night through with music and friends?
News:
Greetings dancers from near and far. :-) The youth hostel and the Landesmusikakademie at Colditz Castle are booked. The first bands have confirmed their participation. Get your dancing shoes ready and look forward to the beloved mixture of good spirits, exciting workshops and, among others, Arquethi, Bargainatt, Kaz Kan Zie, KV Express, Rokkende Vrouwen, Salut, Wim te Groen and Wouter Kuyper.
Stay tuned and please "like" our Facebook page, so you will be provided with any news instantly.