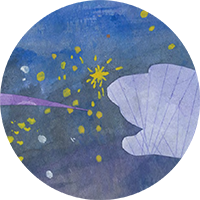 Welcome!
Hello! On December the 27th 2019, the 3rd Silvester*Folk Festival starts at Castle Colditz near Leipzig in Saxony, Germany. This means a five-day dancing holiday including accommodation and delicious food. 12 Bal Folk groups will be encouraging you to dance as well as to participate in workshops. What better way could there be to start the new year than to dance all night through with music and friends?
Our ticket sale has started. Stay tuned and please "like" our Facebook page, so you will be provided with any news instantly.
News:
December 26th: Katharina's workshop had to be cancelled, but Melanie and Yarince will be giving a long workshop on three consecutive days.
December 18th: The workshop schedule is finished. Sibylle and Francis will teach you about Polska, Hambo and Bakmes. Maik is giving an introductory workshop and Katharina will be celebrating with you the magical 12 nights between christmas and epiphany with dancing and singing. Have a look at the workshop page!
November 9th: Florine and Inja will be giving workshops on Branle d'Ossau and Rondeau en Chaîne. With Maja you can dance various circle dances again.
October 30th: We have new workshops! Lore and Hilde from the band Rokkende Vrouwen will be giving a workshop on ensemble playing and singing old flemish folk songs. And Martijn will be giving a dancing workshop on figures and rhythmical varations in couple dances. :-) More information can be found at the workshop page and more workshops will be announced soon.
September 22nd: We have great news. :-) A third of all the guests of our festival so far did donate a little bit or more for the solidarity tickets. That means, that we can start to offer 6 solidarity tickets from October on. A big hug and thank you to all who donated!
August 6th: Some dancers already decided to share their knowledge with others. Look forward to forró with Maxi and Gregor and congo de captieux with Ralf. Ricarda will be giving a yoga class and Meike a singing workshop (her workshop will be parallel to the other music workshops).