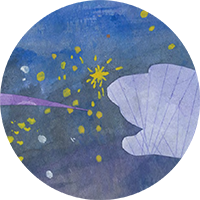 Welcome!
Hello! For 2021 we are planning the 4th Silvester*Folk Festival at Castle Colditz near Leipzig in Saxony, Germany. This means a five-day dancing holiday including accommodation and delicious food. Top Bal Folk bands will be encouraging you to dance as well as to participate in workshops. What better way could there be to start the new year than to dance all night through with music and friends?
---
News:
October 24th
We have added the rules for 2G at the bottom of the ticket page. They are based on the current requirements of the Free State of Saxony.
October 23rd
We finally have the prices online. We have decided on a small increase.
October 21th
Three important hints:
1. Registration for the festival will start on Sunday, October 24, around noon.
2. The festival will be held as a 2G event. So if you have reached the age of 16 or even more, please get vaccinated! Unvaccinated dancers under 16 need daily test. We will publish more details as soon as we studied the very new set of rules from the saxonian government regarding indoor events.
3. We are in the process of calculating the prices. The hostel thinks we are too hungry. Therefore a price increase will be necessary this year. News on this will follow by Friday.

August
Greetings dancers from near and far. :-) The Youth Hostel and Landesmusikakademie at Colditz Castle are booked. The first bands have been confirmed. Get your dancing shoes ready and look forward to the beloved mixture of good mood, exciting workshops and Arquethi, Bargainatt, Andreas Bothe, L'Hętre Heureux, Kaz Kan Zie, KV Express, Rokkende Vrouwen and Wouter Kuyper.
Stay tuned and please "like" our Facebook page, so you will be provided with any news instantly.