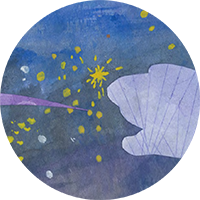 Welcome!
Hello dear ones! This year from December 27th to January 1st, after a long dry spell, the 4th Silvester*Folk Festival will finally take place at Colditz Castle near Leipzig. This means a five-day dancing holiday including accommodation and delicious food. Top Bal Folk bands will be encouraging you to dance as well as to participate in workshops. What better way could there be to start the new year than to dance all night through with music and friends?
News
December 18th
Hello dear people. Please remember that on the 27th the youth hostel will only welcome us from 3pm. But if you come earlier, you will find shelter in the Landesmusikakademie. We will be there all day on the 27th, cleaning up and decorating the hall. You will find the entrance in the castle courtyard, to the right of the youth hostel. And please all stay healthy. The small film shoot must unfortunately already be cancelled due to illness.
December 11th
The workshop list for our sold-out festival has finally been extended. :-)
Attention: Film shoot during the festival
How about a new film about Balfolk? Quite a good idea, isn't it? That's what we thought when Ruth Olshan, a German writer and director of feature films and documentaries, emailed us over a year ago. To make this plan work, Ruth and her camerawoman will be filming a teaser during the festival on December 29th and 30th. As things stand, the teaser will not be used publicly, but will only be shown to funding organisations in order to get financial support for the final film. We will be filmed dancing and making music, there will also be individual interviews. On location, Ruth will fill us in on all the details of the film. The final film will be shot at various festivals. So keep your eyes and ears open, maybe we will all become famous. ;-)
September 19th
We can announce that the pre-sale will start on 25 September at 6pm. So grab your diary, glitter pens and circle this moment in colour! On the side, the duo Gambetta/Caputo replaces the Dane Mathæus Bech in the line-up.
September 6th
We are busy planning. :-D Here is a proof photo:
Woohoo! The line-up is ready and will be posted online soon. Look forward to Arquèthi, Bargainatt, Diatocello, Duo l'Hêtre Heureux, Rokkende Vrouwen, Duo Montanaro/Cavez, KV Express, Cam&Léon, Geronimo, Hartwin Dhoore, Viorel, L'air inconnu, Cam&Léo and Mathæus Bech. The first dance classes are fixed, music classes will hopefully follow soon. The pre-sale is scheduled for the end of September.
March 11th
We have finally cleaned up the website and are preparing the plans for New Year's Eve 2022. The Landesmusikakademie (our venue in the castle) and the Youth Hostel also know that we will never give up hope. :-)
---
Stay tuned and please "like" our Facebook page, so you will be provided with any news instantly.